Managed Microsoft Sentinel
Let our Security Operations Center manage & monitor your Sentinel deployment
What is Microsoft Sentinel?

Azure Sentinel is a true cloud-native software as a service solution for SIEM+SOAR (Security Information and Event Management + Security Orchestration and Automated Response) with automatic scalability, no server installation, maintenance, or complex configuration. It lets your SecOps team focus on the most important tasks – defending against threats to your organization.​
Traditional security information and event management (SIEM) systems typically take a long time to set up and configure. They're not necessarily designed with cloud workloads in mind. Microsoft Sentinel enables you to start getting valuable security insights from your cloud and on-premises data quickly.​
​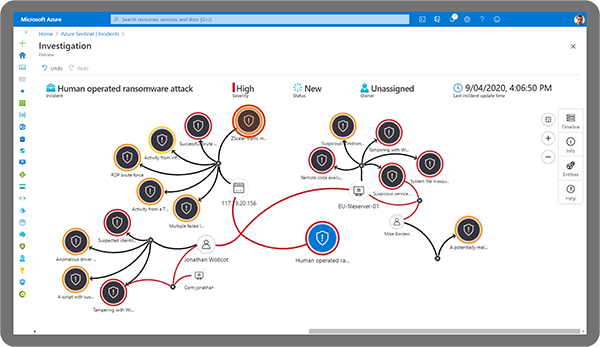 Why let Oakwood manage your Sentinel deployment?
Today's organizations are subject to increasingly sophisticated threats and attacks across both on-premises and multi-cloud network environments. Tracking down these threats can be a timely and costly endeavor. Pulling together all the relevant data from multiple sources and identifying what's really important often leads to alert fatigue.

Oakwood Systems Group is a Microsoft Gold Partner with deep experience in both small and large-scale Sentinel Deployments. We even offer a 2-week POC that will allow you and your Team the ability to test the functionality of Sentinel before a full implementation.
Issue and event management​
Automated ticket creation​
Granular visibility​
Custom tuned​
Alert tuning​
Resolution automation​
Preventative maintenance​
Technical Account Manager​
Liaison to project services​
Recurring cadence meetings​
Issue review​
Quarterly business review​
Monthly reports​
SLA compliance​
Contact us today to get started!