Microsoft Teams Voice-in-A-Box POC
Improve and Integrate Communications Across Devices
Microsoft Teams Voice-in-A-Box POC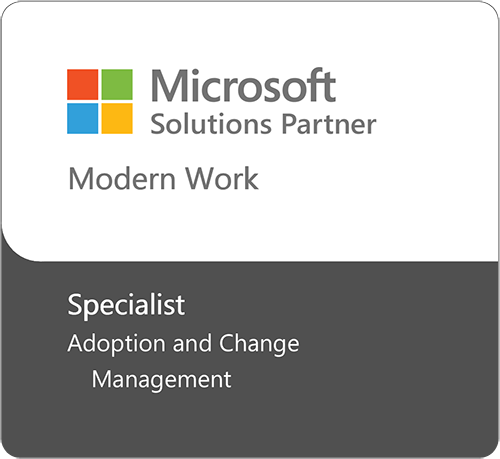 Today, now more than ever, maintaining and fostering a collaborative team environment across a dispersed workforce is an immense challenge for organizations of any size. Finding, implementing and adopting a user-friendly solution for communications is no small task.
Microsoft Teams has a goal of uniting workforces like yours with powerful solutions like Teams Voice. Before moving forward with a full deployment, Oakwood's Teams Voice In a Box allows clients a test drive to help determine if Teams Voice is the right fit and how to properly deploy the solution.
During this 2-week engagement, Oakwood's Team will work with your internal stakeholders in evaluating the functionality and features prior to a full deployment.
Our PoC process includes:
Planning
Analysis & Configuration
Findings Report
Analysis & Configuration
The Oakwood Team holds a coveted Advanced Specialization in Adoption and Change Management from Microsoft which demonstrates our proficiency in working across Microsoft 365 tools & applications.
01.
5 days of analysis and configuration of the Teams Calling environment.
02.
Direct routing configuration and enablement for up to 10 users.
03.
Configuration of PSTN in/outbound calling.
04.
Extension to extension dialing with 3rd party PBX.
---
Contact us today to get started!