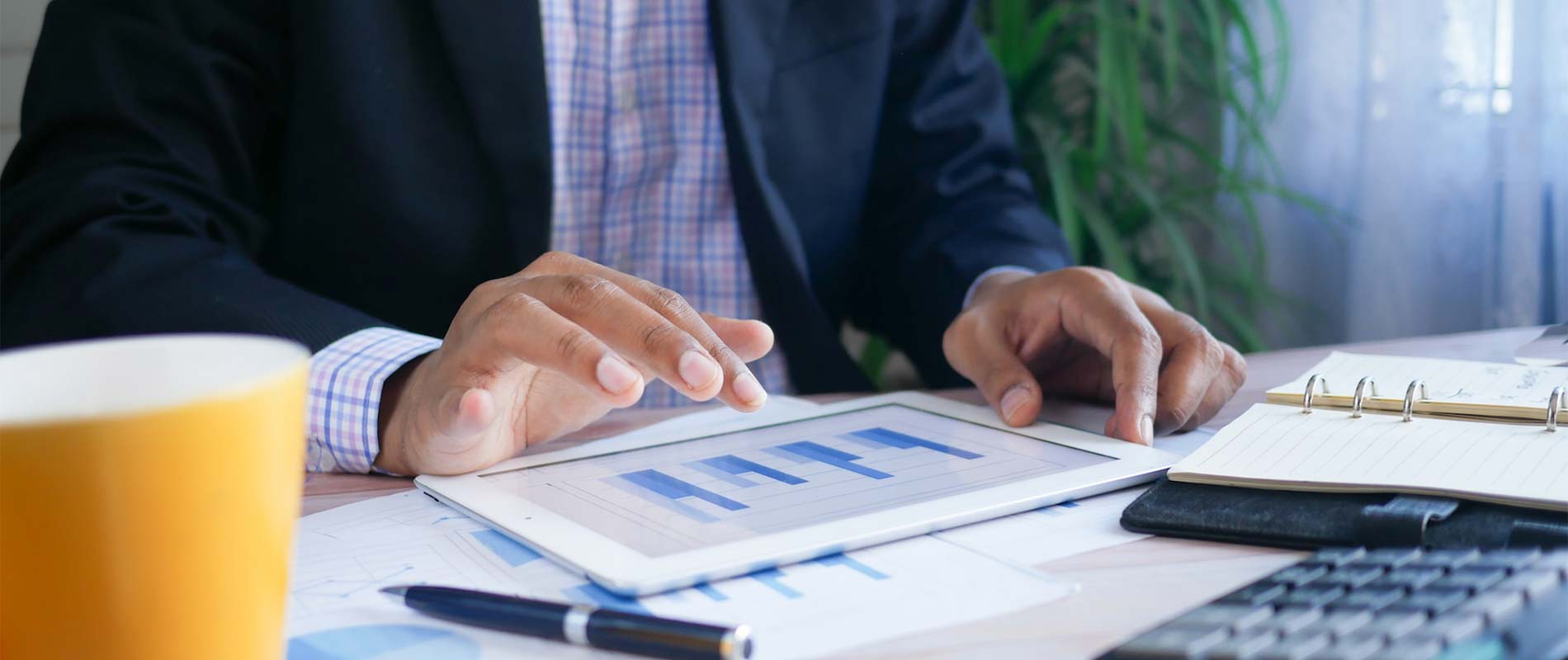 Exploring Microsoft's Intelligent Data Platform
Empowering insights and innovation.
In the modern digital landscape, data has emerged as the new currency, driving businesses to transform their operations, gain valuable insights, and make informed decisions. To effectively harness the power of data, organizations need robust platforms that can collect, process, analyze, and visualize data seamlessly. Microsoft's Intelligent Data Platform (MIDP) is a comprehensive suite of tools, services, and technologies designed to enable businesses to extract maximum value from their data assets. In this blog post, we'll delve into the key components, benefits, and use cases of Microsoft's Intelligent Data Platform.
MIDP's cohesive ecosystem brings together various tools and services to facilitate the entire data lifecycle – from ingestion and storage to analysis and visualization. This platform is built on Azure which provides the scalability, flexibility, and security necessary to handle diverse data workloads.
Key Components of Microsoft's Intelligent Data Platform (MIDP)
DATABASES
ANALYTICS
AI & Machine Learning
DATA GOVERNANCE
Azure SQL:
Provides options for migration, modernization and development
Azure Synapse Analytics:
Gain insights from all your data, across data warehouses, data lakes, operational databases, and big data analytics systems
Azure AI:
Portfolio of artificial intelligence (AI) services designed for developers and data scientists—to do more with less
Microsoft Purview:
A unified data governance solution to help manage and govern your on-premises, multi-cloud, and software as a service (SaaS) data
Azure Cosmos DB:
Allows you to build or update high-performance apps with a NoSQL database service Power BI and Microsoft Azure together: Combine the two to harmonize your data estate
Using Power BI and Microsoft Azure Together
With Azure services and Power BI, you can turn your data processing efforts into analytics and reports that provide real-time insights into your business
Azure Machine Learning:
Cloud service for accelerating and managing the machine learning project lifecycle
Azure Synapse Link for Azure Cosmos DB:
Receive real-time insights from operational data
Microsoft Fabric:
An all-in-one analytics solution for enterprises that covers everything from data movement to data science, Real-Time Analytics, and business intelligence
Azure Synapse Link for SQL:
Transport data without lengthy extract, transform and load (ETL) processes
Azure Databricks:
Openly utilize analytics and machine learning with a secure foundation
Azure Arc-enabled Data Services:
Extend cloud data services and management anywhere—on premises, at the edge, and across multi-cloud environments
SQL Server 2022:
Innovate and perform across performance, security and availability
SQL Developer Tools:
Access tools and APIs for your platform to quickly develop intelligent apps
Data and the best application of it matters more than ever before. Organizations that figure out how to effectively use all their enterprise data to fuel innovation will be the ones that take part in the data and AI driven economy of the future, which McKinsey & Company estimates will add $13 trillion to the global economy by 2030.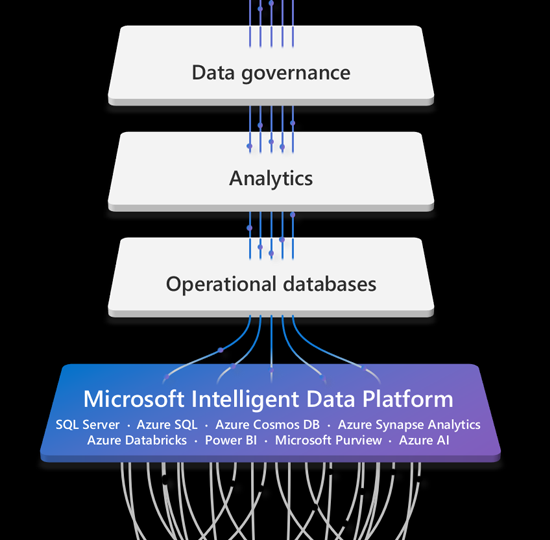 We don't even have to go that far out in the future to understand the impact of data and AI. It's already happening. Clearly, data is playing a central role in both our professional and personal lives while artificial intelligence (AI) is being exponentially infused in more of our daily digital interactions. This includes credit cards, growing food, online shopping, the creation of pharmaceuticals, and even finding life on Mars. The design and execution of the right data and AI strategy that clearly aligns to corporate growth goals is absolutely crucial to ensure that companies that want to be relevant in tomorrow's economy will be.
The volume, variety and velocity of data (3Vs) are all accelerating dramatically. Today we generate data far faster than we are able to understand it. In fact, IDC predicts that by 2025 the world's data will climb to 175 zettabytes. To put that in perspective, if you were to store that data in a stack of Blu-Ray discs you'd be able to go to the moon and back 23 times!
And even if we have a way to tackle the 3 Vs, working with data to enable responsible democratization of data-driven insights is hard because enterprise data is fragmented, that throws up with security, compliance, and governance challenges. In fact, over 70% of the time & effort involved in an analytics project is spent transforming & integrating data before analytics, BI, or AI engines can be activated.
---
Benefits of Microsoft Intelligent Data Platform
Microsoft Intelligent Data Platform is the only cloud data platform that empowers organizations to invest more time creating value rather than integrating and managing their data estate. Microsoft Intelligent Data Platform enables organizations to easily pivot and adapt in rapidly evolving landscapes, add layers of intelligence to their applications, unlock predictive insights, and govern their data anywhere. Microsoft Intelligent Data Platform is data agility delivered.
If you'd like to begin a conversation about your own data initiatives, please leave Oakwood's Data Team a note below and they'll help you find more time creating value rather than integrating and managing your data estate.