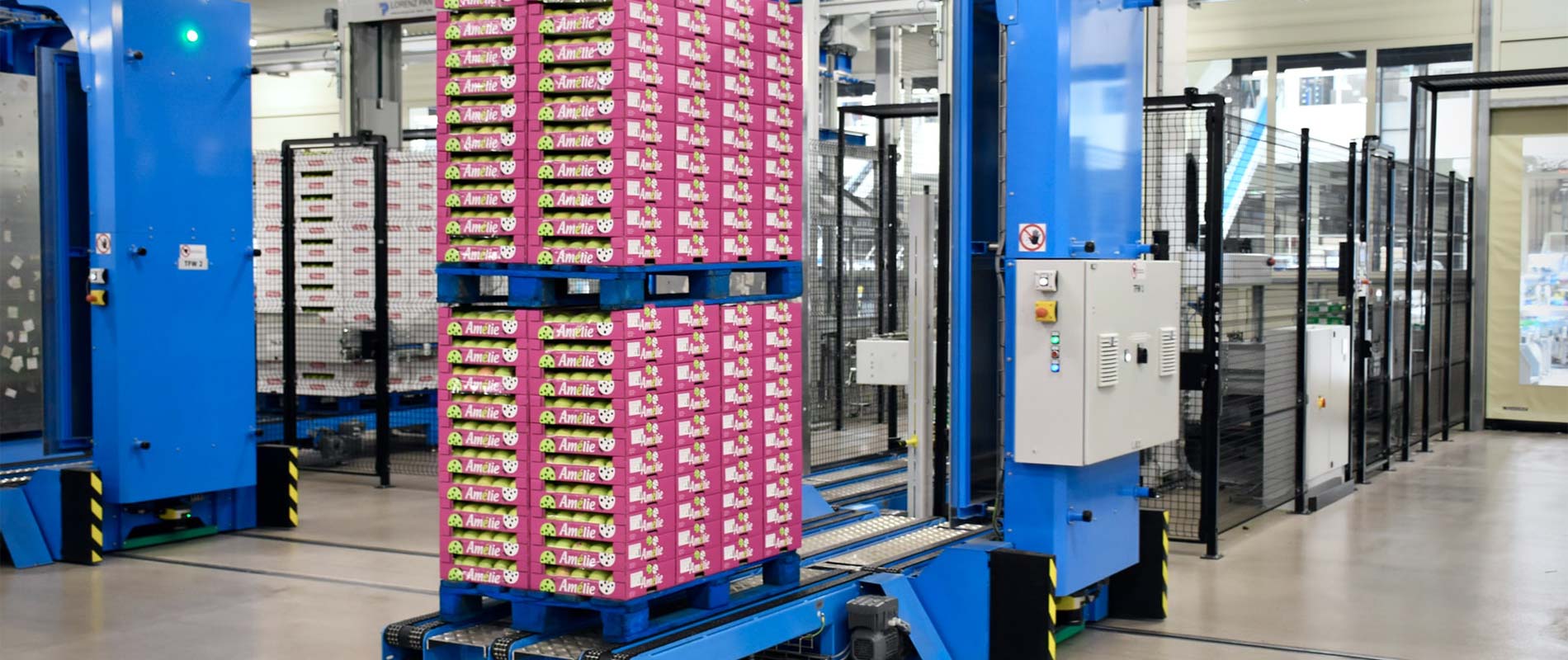 Supply Chain Optimization
Reinventing the supply chain through the modern data estate, Analytics, and AI.
With products and supply chains becoming more complex than ever—with more players, regulatory considerations, and security risks—you need more transparency and intelligence just to survive. Creating an intelligent supply chain is about making your teams more agile and responsive, helping them streamline processes, identify logistical risks, respond quickly to fluctuations in demand, and reduce costs.
In today's market, full of feature-saturated products and super-competitive prices, manufacturers like you are exploring ways to generate new business value using digital services to build stronger relationships with customers. 86% of buyers will pay more for a better customer experience and greater transparency. The growing need to customize products and services for customers means agile and responsive end-to-end operations is more essential than ever. And getting the right products and services to the right customer at the right time requires integration of digital factories and intelligent supply chains.
So what is top of mind with today's manufacturers?
Deliver the right products, parts, resources, and service where and when they're needed
Product as a service adds complexity to your supply chain. No longer is the supply chain simply responsible for manufacturing and delivering a product to a customer. Now, it can involve coordinating everything from parts going into products to service technicians conducting predictive maintenance and repairs to software updates on products—and much more. This requires orchestration across multifaceted, dynamic networks that often span the globe.
Fast & timely insights to improve decision making
Heads of manufacturing and operations need faster, timelier, and more comprehensive insights to strengthen enterprise-wide decision making, while democratizing information and delivering it to workers everywhere. An Intelligent Supply Chain can predict customer demands, sense changes in supply and demand, and quickly respond to unplanned events. For forward-thinking manufacturers, a smart connected supply chain provides an opportunity to launch a range of highly personalized add-on services, while gaining relevant insights about their needs based on trends, signals, and customer behavior patterns.
Meet customers growing expectations
The cost-versus-service equation has always been a delicate balance for manufacturers. As manufacturers shift to product as a service, customer service levels aren't just calculated based on how the product performs, but on delivery of purchased services. Providing these services at any cost is not an effective way to achieve desired service levels, yet cutting costs by decreasing inventory, for example, can result in unexpected downtime and financial penalties. Manufacturers need an intelligent way to achieve balance, so they can maintain optimal inventory levels and manage your cost of goods, while still meeting customer expectations. Reinventing the supply chain through the modern data estate, Analytics, and AI can transform customer experience, while unlocking capital to drive new growth.
Optimize supply chain performance
Heads of supply chain need to rapidly discover new information and identify patterns to improve supply chain processes, increase efficiencies, and identify variables that impact the end-to-end supply chain experience. They also need to deliver scalable, interoperable supply chain planning and optimization solutions that optimize end-to-end supply chain performance. With product lifecycles continuing to compress, innovation and speed are critical to success in today's manufacturing marketplace. That means they need to collaborate faster and smarter across the value chain to innovate and bring to market new products and services so you can stay ahead of the competition and meet their customer's expectations.
The Role of Technology in Supply Chain Optimization
Collecting data from existing and new technologies is a step in the right direction. But true transformation of the extended supply chain can only happen by using data-driven insights to improve customer service, cost and agility. Additionally, manufacturers need to be sure they have the "right" data when making decisions. Indeed, it is one challenge to make sure data is available but entirely another to ensure it is the type of data most useful for business decision-making.
Supply chain visibility
Deliver the right products, parts, resources, and service where and when they're needed. Product as a service adds complexity to your supply chain. No longer is the supply chain simply responsible for manufacturing and delivering a product to a customer. Now, it can involve coordinating everything from parts going into products to service technicians conducting predictive maintenance and repairs to software updates on products—and much more. This requires orchestration across multifaceted, dynamic networks that often span the globe.
Demand forecasting
Make better forecasting decisions with real-time insight into your markets and demand for products and services. Analyze external global factors—such as publicly available data on weather patterns, consumer spending, population trends for growth and location, what's popular on social media and search engines, and more—together with your internal data such as company performance to validate your current strategy, discover hidden performance drivers and gain a 360-degree view of future demand.
Advanced analytics
Manufacturers can't make their supply chain intelligent until they've managed its complexity. They won't be able to manage its complexity until they're ingesting all their data within a unified platform that can quickly transform that data into insights. Once they're able to harness the power of a unified analytics platform and cloud computing infrastructure, they should start connecting and supercharging their business applications with those insights. This can span reporting dashboards to do things like scale their ability to standardize and optimize processes across all factory operations, leverage live product and service tracking data on buying behaviors, or better manage inventory with multi-channel sales data. With a unified analytics platform that's powering their most critical business applications, the final step is to begin accelerating that data by applying machine learning, IoT and AI. Manufacturers will be able to ingest and leverage new sensor data, expand discovery of insights from the data they already have, and apply machine learning models to all of their intelligent apps. These capabilities can not only optimize operations with predictive insights and a complete view of the supply chain and assets, but also create automated, intelligent supply chains with IoT-enabled feedback loops that support complex product-as-a-service portfolios.
Asset monitoring
Asset monitoring can enable customers to optimize maintenance processes and help with maintenance planning, execution, and analytics. It also improves overall equipment effectiveness for mission critical assets where failure patterns are discernable and minimize production downtime and associated variability for monitored assets that exhibit typical failure patterns. Autonomous actions can then be taken to ensure maximum asset utilization and efficiency. Maintenance is automatically scheduled in consideration of operating health and maintenance logistics including parts, consumables, tools and resource availability.
Traditional supply chain organizations operate in fragmented, functional silos that focus on optimizing a particular aspect of the supply chain, rather than optimizing across the entire value chain. Therefore, they aren't able to operate efficiently with the granularity needed to meet customers' unique expectations. Leveraging artificial intelligence (AI), companies can process massive and diverse data sets from across all functions in order to provide better visibility within the supply chain.
With AI, companies can extend that visibility by adding data from sensors at customer locations, end-consumer devices, multiple points of sale, and external data warehouses. And, they'll be able to tap into new data sources in the market, like social media sentiment, to spot trends, anticipate needs, and respond faster, and with more agility, than they do today. This data can form the foundation to reinvent supply chains as customer centric, service oriented, self-learning, intelligent and agile, and, in so doing, improve customer experiences and increase margins.
Supply chain visibility & orchestration
Intelligent supply chain technologies make it possible to manage supply chain complexity. They capture, process, and utilize vast sets of structured and unstructured data to provide real-time visibility. Manufacturers can leverage this power to centralize data and decision-making, improve responsiveness and flexibility. Better supply chain visibility will drive internal, vendor, and customer collaboration to align expectations, develop plans, and manage exceptions.
Integrated Business Planning (Partner: o9 Solutions)
Helps manufacturers strategize, source materials, manufacture, and deliver goods and services. It enables organizations to shift from executive dashboarding to a collaborative, analytic insights-driven platform for alignment of cross-functional plans, initiatives, and resources to address changing market needs. Managers and planners across finance, product, marketing, sales, and operations are able to have shared real-time visibility of risks and opportunities, while collaborating and executing rapidly as a cohesive team.
Sourcing & Procurement
Covers all the steps from identifying a need for product and services through procuring the product, receipt, invoicing, and processing of payment with vendors. Cognitive procurement advisors (CPAs) and virtual personal assistants (VPAs) that use natural-language processing (NLP) and natural-language generation can be used to automate the processes of collecting, cleaning, classifying and analyzing expenditure data in an organization — to identify savings or paths to greater efficiency.
Inventory Planning & Optimization
Enables manufacturers to use their existing internal sales data in combination with external data to dramatically increase service levels and decrease costs. Unlike traditional inventory optimization solutions, which use gross approximations to predict demand, this solution utilizes proprietary algorithms to optimize inventory and customer service levels, even for slow-moving "long tail" items.
Demand Forecasting
Leverages an intelligent system for accurate, dynamic predictions. By analyzing external data such as weather patterns, economic data, industry trends and social trends alongside internal performance data, manufacturers are able to identify leading indicators and gain insight at the speed of business. This dynamic, real-time demand forecasting enables them to respond to changing forecasts by adjusting production, resource allocation, and pricing as various external sources affect the market.
Integrated track & trace
With the complexities of a product-as-a-service supply chain, it's become ever more essential to track and trace a product—and its connected services—along its entire journey. Whether it's preventing counterfeit products from going to your customers, keeping fresh food from spoiling, or ensuring product safety by confirming maintenance and software updates have been made, you need an intelligent way to manage shared processes across the value chain and maintain visibility into origin, authenticity, and asset handling. You can take advantage of blockchain technology to give all parties visibility into a digital track of each product's development and its services.
Predictive and cognitive quality
One application of image classification that's already being used in industry is the detection of quality issues on assembly lines during manufacturing. In a typical production line, components travel down the assembly line from one station to another, at the end of which an inspector steps in to look for problems—a manual and error-prone process. AI-driven image classification reduces human effort and automatically classifies images as pass or fail. This improves not only the efficiency of the human operators in the validation process, but also the quality of the overall manufacturing process.
Warehouse Automation
Today, a reliance on manual labor means that picking and packing accounts for 55-65% of warehouse costs. Manual picking and packing are also typically slower than automated systems, and rapidly fluctuating staffing needs make it even harder to meet shipping volumes. This seasonal fluctuation results in high staff turnover and increase the likelihood of costly errors. Azure solutions based on IoT enabled cameras can deliver transformational benefits by enabling a digital feedback loop. Data from across the warehouse or distribution center leads to actionable insights that, in turn, results in better data. The benefits of a digital warehouse or distribution center include monitoring goods as they arrive and move through the conveyor system, automatic identification of faulty goods, efficient order tracking, reduced costs, improved productivity, and optimized usage.
The architecture shown above details how manufacturers can utilize historical demand data to forecast demand in future periods across various customers, products and destinations. For instance, a manufacturer wants to predict the quantities of the different products its customers want delivered at different locations at future times. A company can use these forecasts as input to an allocation tool that optimizes operations, such as delivery vehicles routing, or to plan capacity in the longer term.
In this example, all of our data sources on the left which are different operational systems feeding a supply chain. Data is ingested and Azure Synapse is used as the analytics engine to accelerate insights that are actionable for the business and drive outcomes. Lastly, this data can be visualized to empower the entire business.
Data Flow
Bring together all your forecasting data using Azure Data Factory to Azure Data Lakes Storage.
Take advantage of Azure Databricks to clean, transform, and analyze the streaming data, and combine it with structured data from operational databases or data warehouses.
Use scalable machine learning/deep learning techniques, to derive deeper insights from this data using Python, R or Scala, with inbuilt notebook experiences in Azure Databricks.
Leverage native connectors between Azure Databricks and Azure Synapse Analytics to access and move data at scale.
Build analytical dashboards and embedded reports on top of Azure Synapse Analytics to share insights within your organization and use Azure Analysis Services to serve this data to thousands of users.
Power users take advantage of the inbuilt capabilities of Azure Databricks and Power BI to perform root cause determination and raw data analysis.
Components
This Solution combines several Azure services. Azure Data Lake Storage is used for storing forecasts and historical distribution data, Azure Databricks for hosting the R forecasting code, Azure Data Factory to orchestrate the entire workflow, Azure Synapse Analytics to store the analyzed data and Power BI to visualize it.
Azure Synapse Analytics is the fast, flexible and trusted cloud data warehouse that lets you scale, compute and store elastically and independently, with a massively parallel processing architecture.
Azure Data Factory is the hybrid data integration service that allows you to create, schedule and orchestrate your ETL/ELT workflows.
Azure Data Lake Storage is the massively scalable, secure data lake functionality built on Azure Blob Storage
Azure Databricks is the fast, easy, and collaborative Apache Spark-based analytics platform.
Azure Analysis Services is the enterprise grade analytics as a service that lets you govern, deploy, test, and deliver your BI solution with confidence.
Power BI is the suite of business analytics tools that deliver insights throughout your organization. Connect to hundreds of data sources, simplify data prep, and drive ad hoc analysis. Produce beautiful reports, then publish them for your organization to consume on the web and across mobile devices.
Results
Increase operational efficiencies – Get a unified view of your business and leverage to optimize existing processes and turn operational data into actionable insights through data, analytics, AI, and visualization tools
Reduce costs – Reduce upfront capital investment and operations costs with nearly unlimited on-demand capacity, where focus can be placed on improving business operations and differentiating the supply chain
Optimize performance – Build a modernized data environment that collects information from siloed sources, creating a single source of truth and bridging the gap between systems to provide a complete picture the entire supply chain
---
If you would like to speak to one of our Microsoft Gold Certified Azure Consultants, please leave us a message below and they would love to discuss how you can leverage your organizational data to maintain your competitive edge!